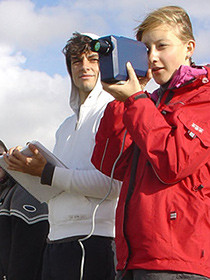 The following courses are offered:

Geoecology (B.Sc. und M.Sc.)

Geography (B.Ed and M.Ed.)
Geography associates social and scientific contents. Geoecology is an environmental science.
Academics of both disciplines seek to provide an understanding for the relationships between human society, soil, landform, water and climate. These offerings can be combined with many additional courses from the portfolio of KIT. Read further about our courses on Geoecology and Geography.