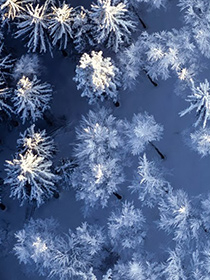 Photo: K. Leidorf

In this degree program particularly subjects relevant for the understanding of the environment such as ecology, climatology, soil science and geochemistry are combined and taught together with mathematics and sciences. These are supplemented by courses on measurement methods and environmental analysis, numerical methods, spatial modeling and scenario building. The degree program includes a 6-week internship.
The IfGG research in the field of ecology, environmental remote sensing, soil science, climatology and environmental geochemistry offer opportunities for specialization. In addition, there is a rich range of technical or planning-oriented electives.
Refer to the module manual for details of the degree program (see "Downloads").
Organizational issues
In addition to the module manual you can download study regulations. For further questions Florian Hogewind is at your service.
News
Current news are posted on the main page of Geoecology.