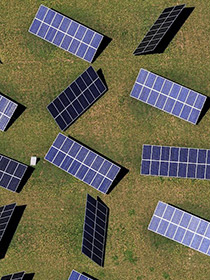 Photo: K. Leidorf

This degree program requires a Bachelors degree in Geoecology or a similar subject. It provides consolidated knowledge in the fields of environmental monitoring, modeling and ecosystem research and offers the opportunity to choose from a broad range of other subjects. They arise from current research at IfGG (Ecology, environmental remote sensing, soil science, climatology, environmental chemistry) and further offers by the KIT. Refer to the module manual for details of the degree program (see "Downloads").
Organizational issues
In addition to the module manual you can download study regulations. For further questions Florian Hogewind. Florian Hogewind is at you service.
News
Current news are posted on the main page of Geoecology.