Geography: Physical Geography und Human Geography
Geography observes the natural and social backgrounds of the challenges of our time. This view of the entirety and spatial consideration of things is more popular than ever before.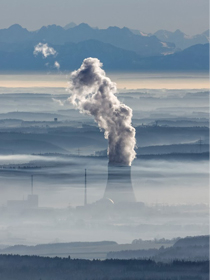 Photo: K. Leidorf

Geography examines the spatial synergies of processes in Nature and Society. Knowledge of Geography provides the foundations for a comprehensive understanding of the Earth system, for spatial planning that safeguardes the future and for the resolution of spatial conflicts.
The Geography degree program at KIT prepares students for teaching at school. On the one hand it involves the acquisition of expertise in human and physical geography, and on the other it focuses on subject-didactics and pedagogical competences. Additional on site learning and field courses sharpen the inclusive and inter-disciplinary view.
Further professional fields for Geographers (in German) (DGfG).
For further information please switch to the German version of our website or contact the student advisory service (Ch. Mager).