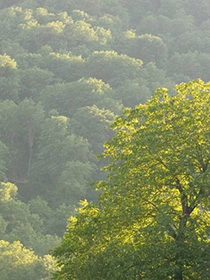 Kyrgyzstan Foto: S. Schmidtlein
We seek to survey and model biocoenoses in order to understand their functions and diversity in time and space.
Important means in this endeavor are remote sensing and numerical simulation. The pair contributes towards gaining an understanding of ecosystems and their dynamics. Climatic and land-use changes induce significant distortions in these systems. We are interested in rendering such processes more comprehensible.
This leads to applied questions related to sustainable land-use management, environmental monitoring or assessment of energy potentials in vegetation covers.